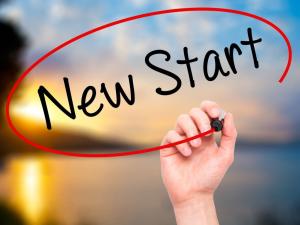 Several of the people who know my story want to share it with people they care for who could benefit from reversing diabetes and/or obesity. This is for them.
For you:
My caveat to you who have asked for this… be very, very gentle with this woman you care for. As someone who has been there, who spends time daily with women who have also been there and many who still are, I can tell you that there is no kind way to tell a woman she needs to diet.
Even coming from a place of love and concern, it will be a difficult conversation. While I never cared for those who fetishized my weight, I definitly wanted to be valued in spite of it. I wanted to be valued for who I am, and the easiest thing to make me feel valued was to just totally ignore my weight and not discuss it… ever. Somehow, even acknowledging it was just shameful and hurtful.
Believe me, we get it here; we've all been there.
Also, she *knows* this. She's done scores of diets, and failed again and again. You're basically discussing with someone that you think they need to do something that they've failed at repeatedly, something they're convinced that they *can't* do. It's horribly frustrating.
One barely dares to hope for fear of being disappointed once again.
---
For your friend:
Someone I care for cares deeply about you and hopes you can gain what I have.
The group I work for is called Eat Like a Bear, which is very googleable.
It is run by my friend Amanda, who lost 100 lbs in 8 months, avoiding a planned bariatric surgery. Her story is here:

The group is around 4 years old and the main group on FB has around 100K members. It consists primarily of older ladies, most of whom have been overweight for literally decades and have all sorts of medical issues. Last summer, we celebrated our 100th person who lost over 100 lbs; we're approaching 200 "century bears" now.
I was entirely too stupid to join ELAB at first. I felt happy for Amanda, but she was being a bit extreme, and my concern was not weight loss, but being unable to lie down and breathe simultaneously; I was entirely too sick to care about losing weight, I just wanted the pain to stop.
It took me a year before I realized that what Amanda did had a bunch of research behind it for reversing diabetes; given that was the first thing that went wrong with me, it seemed worth a shot. At the time, my options were death, a nursing home or trying this; a few people seem to think I had incredible willpower when what I really had was my back against a wall.
So yes, I am down 135 lbs from my high weight, but that is not the relevant bit. I'm still me, the same Jackie I was before. I'm irritatingly treated better than when I was 300 lbs, but I'm not more valuable; that larger Jackie is the one who accomplished this. I'm quite grateful to her; she is an amazing woman.
The relevant bit is how sick I was and how much better I feel now. And this is my story:

To me, and to many others, what we call NSVs (non-scale victories) are much, much more significant than the weight loss.
That I lost weight was trivial; that I got my life back was profound.
If you're interested, the place to begin is what we call the 3-day challenge, a series of emails with PDFs and videos to introduce you to what we do here. It's not a diet, so it can't be failed; it's more like a date than a marriage. Here's something that many of us have had success with; try it on to see if it might fit for you.
Sign up and Amanda will explain everything to you: https://eatlikeabear.com/3-day-challenge/
And please know that we'd love to have you join our community; we're here to help.
Best wishes.
---
Additional resources
Our new community where we are mostly hanging out these days: http://EatLikeABearDEN.com
We are building a new FAQs section for answering your questions which you can access here: https://www.EatLikeABearDEN.com/c/frequently-asked-questions/
Our main web site with much information, including free recipes and a list of Century Bears: http://EatLikeABear.com
YouTube channel with videos for learning more: http://youtube.com/c/EatLikeABear
TikTok channel with videos for fun: https://www.tiktok.com/@i_am_amanda.rose
Instagram posts of many of our success cases: https://www.instagram.com/we.are.eatlikeabear/
Join our private Facebook group: https://www.facebook.com/groups/EatLikeABear/
Other resources on Facebook include our list of subgroups for special populations: https://www.facebook.com/groups/EatLikeABear/about
And here's the FB public page (as opposed to the private group): https://www.facebook.com/eatlikeabearsite
Our store for books, digital courses, Engage! membership and our 12-week bootcamp: https://TheBearShop.LIFE/
I LOOK FORWARD TO YOUR SUCCESS STORY! GO GET IT!