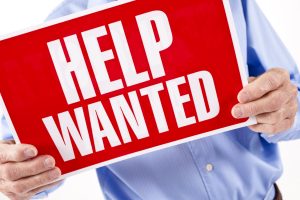 Would you like to be involved in the effort to eradicate Type 2 diabetes?
I've been doing this pretty much fulltime for a year unpaid myself and can tell you it's extraordinarily worthwhile. I'm "paid" in wonderful stories of recovery, which is awesomesauce!
I have some great help with my Reversing Diabetes project so far.
Denise is helping me with my book, "Jackie's Journey, How I Kicked Diabetes to the Curb" and doing the accounting for my brand new baby nonprofit "Eradicating T2 Diabetes" (just got official IRS confirmation this month!)
I have a brilliant tech guy taking much of the tech off my plate; he's an SEO expert also. Ajay has been a fantastic help for me, as I rarely have to mess around with code anymore.
I've got an awesome young artist doing graphics and video editing, and tending much of my social networking stuff. He usually schedules my FB posts here and is running my brand new TikTok channel entirely on his own.
These folks are helping me have more time to focus on content, but I've now become the rate-limiting step. I need help with content, preferably from someone familiar with my journey and/or who has accomplished a similar journey on their own.
This would be a volunteer position for now though I hope it could be converted to a paid part-time job sometime in 2022.
What I need is someone to sit down with me, locally or via Whatsapp or Zoom or something, on a quarterly basis to plan the next quarter's content. This includes YT scripts, livestream topics, ads and a webinar.
If they wanted to go further and help with research and keywords, and/or critique my content before I publish it, that would be great.
If you'd be interested in helping me out a few hours/week to work on eradicating diabetes, leave a comment below.