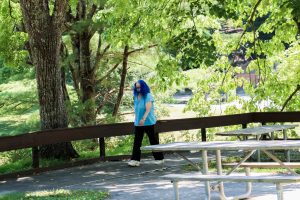 Due to my camera phobia, it took quite a bit of hiking before I allowed Denise to take pictures of me doing so.
These photos were taken in July 2020, 11 months after I began my journey. I began unable to walk without the use of assistive devices.
These were taken at one of Pennsylvania's beautiful state parks, Colonel Denning, also known as Doubling Gap.
Watching this video that I made from the photos still brings tears to my eyes today.