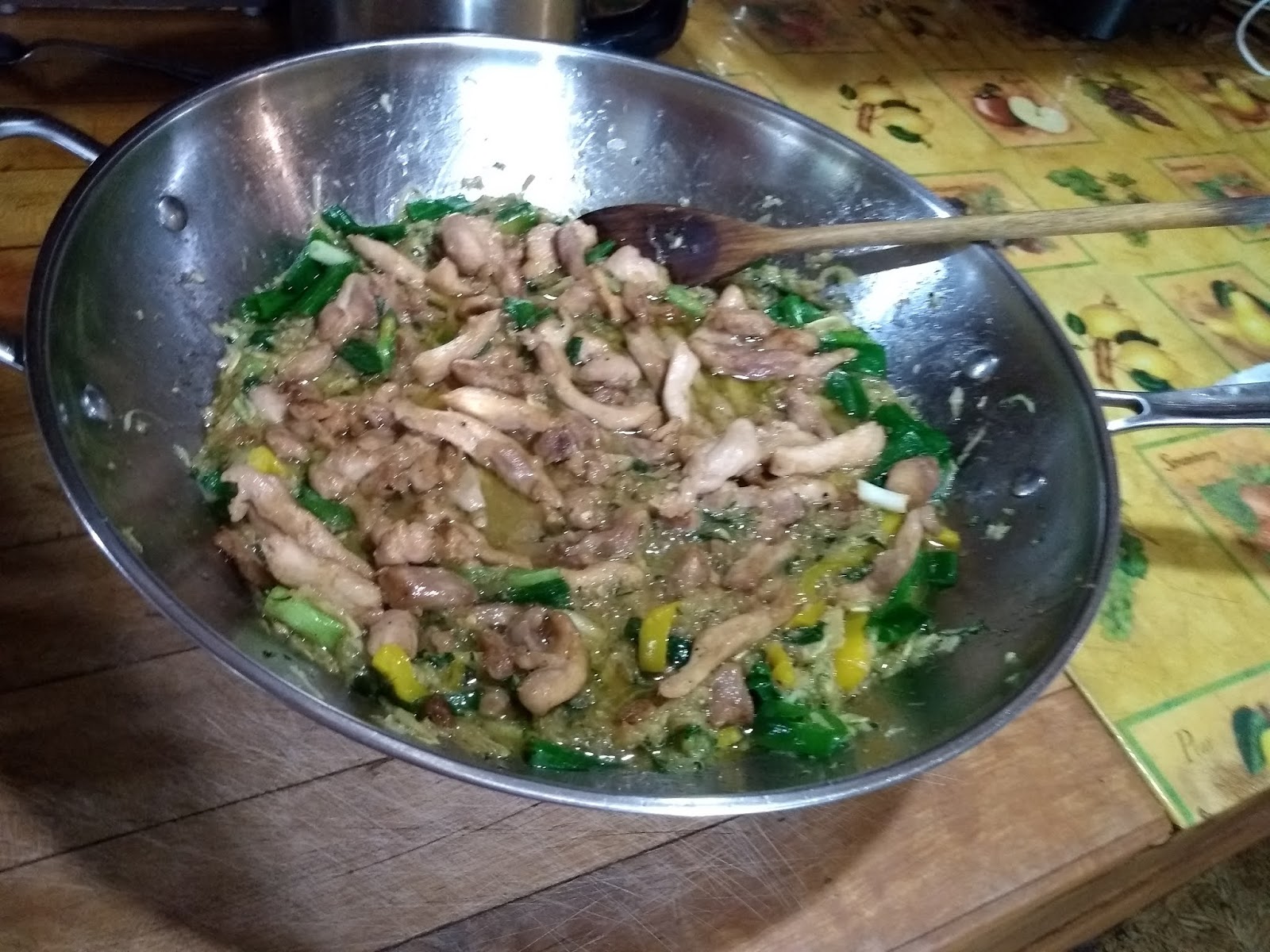 One zucchini plant produced 8 1/2 pounds last week.
Yesterday, I saw 2 new blossoms on it as well as 2 more on it's smaller sibling that hasn't produced yet.
They're ganging up on me!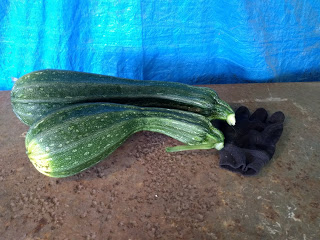 What to do?
---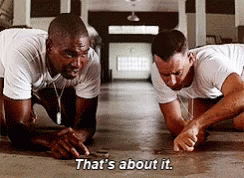 Anyway, like I was sayin', zucchini is the fruit of the garden. You can barbecue it, boil it, broil it, bake it, saute it. There's uh, zucchini-kabobs, zucchini creole, zucchini gumbo. Pan fried, deep fried, stir-fried. There's pineapple zucchini, lemon zucchini, coconut zucchini, pepper zucchini, zucchini soup, zucchini stew, zucchini salad, zucchini and potatoes, zucchini burger, zucchini sandwich.
---
Well, last week was zucchini lasagna using zucchini as a pasta substitute, so this week I used 3 lbs as zucchini "rice" in a garlicky chicken and zucchini stir fry. And the rest got shredded and stored for winter soups (which apparently will have way fewer of other veggies in them since I've got so much zucchini, with more on the way from my pregnant plants).
My basic idea was to make zucchini "rice" just as people make cauliflower "rice" and use that as a base for a simple stir fry dish.
I didn't actually rice the zucchini, being lazy I figured the simplest way to make a chicken zucchini recipe was to shred it in my food processor.
Frankly, if instead of chicken zucchini rice, you wanted to do the zoodle thing and make chicken zucchini pasta instead, that'd work too.
But I'm too lazy for that; I make zoodles when the grocery sells them to me pre-cut, and I'm not buying any zucchini for a long, long time!
As usual, this recipe makes 4 servings, as I'm also too lazy to cook every day.
Ingredients
3 pounds zucchini
sea salt
2 lbs boneless, skinless chicken thighs, thinly sliced
4 TB oyster sauce, divided
1 TB gin (flavor substitute for 3 TB rice wine, which I didn't have on hand)
few grinds of black pepper
6 large cloves garlic, pressed
3 TB minced ginger root
a bell pepper, sliced thinly (I used a yellow one)
6 scallions, sliced (separate the white and green bits)
2 TB tamari
1/2 cup chicken bone broth
2 tsp cornstarch (or 1/4 tsp glucomannan powder for "clean" keto)
6 TB coconut oil, divided
2 TB sesame seeds
Method
Put zucchini through food processor with shredding blade. Toss with lots of sea salt and put in colander to drain for at least 15 minutes; longer is better.
Toss thighs in bowl with 2 TB oyster sauce, the gin or rice wine and black pepper; set aside to marinate.
Mix sauce: in small bowl, mix the rest of the oyster sauce, 2 TB tamari, 1/2 cup chicken bone broth and the cornstarch (or glucomannan).
Dry zucchini with clean kitchen towels or paper towels, wiping off excess salt.
Heat wok over medium high heat and add 2 TB coconut oil. Add marinated chicken and cook until fully cooked, about 6 minutes. Remove to clean bowl with slotted spoon.
Add the rest of the coconut oil to wok and stir in zucchini, tossing rapidly to coat with oil. After 2-3 minutes, add garlic, ginger, bell pepper and white portion of onions and continue stir-frying until fragrant, about 1-2 minutes.
Stir sauce to make sure it's mixed and stir into wok. Add green portion of scallions. Bring to a simmer, then remove from heat. Stir in chicken.
Sprinkle sesame seeds over top.


This makes a very filling meal for 19 g net carbs; calories are low, so enjoy a small side salad with a half batch of salad dressing or chaffle along with it if it's your OMAD.
P.S. For the gardeners, this is Costata Romanesco, a zucchini variety that remains delicious and has few seeds even when overgrown.
However, I recommend only planting one as the two are apparently conspiring against me!